HARLEY-DAVIDSON
Making the road safer for our riders.
PROBLEM: There are not any navigation systems that cater to motorcycle rider's safety. 25% of motorcycle accidents are caused by road hazards such as gravel roads, pot holes, construction zones, etc.
SOLUTION: We have created the only navigation system specifically for motorcycle riders so you can safely enjoy the road. Using three levels of safety features including crowd source data, real time updates on road conditions via satellites and hands free visual/ audio guidance is all given to you in you Harley- Davidson Smart Helmet.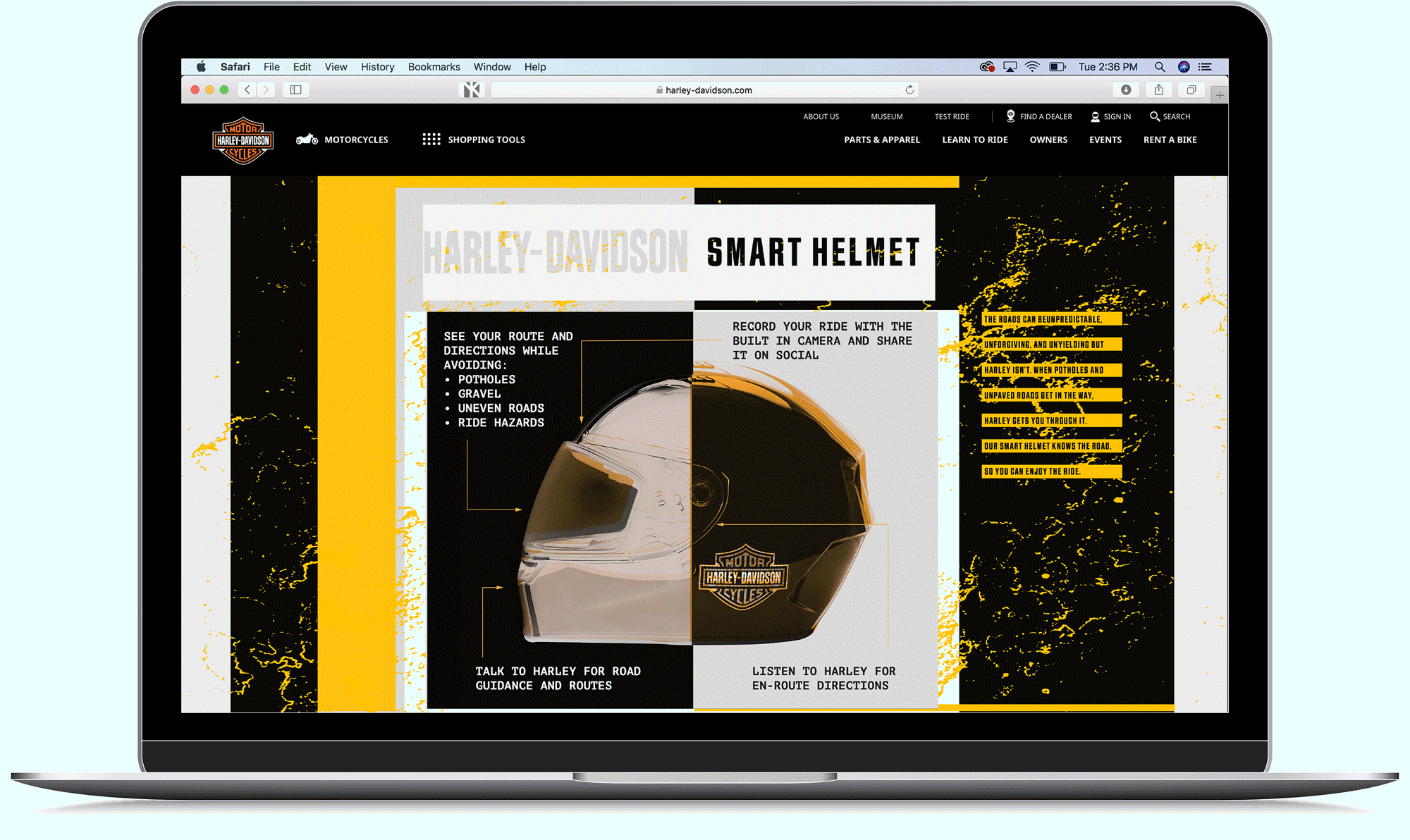 The Harley- Davison Smart Helmet
App extension/ Social
In the process we created a social platform for riders to share their experiences on the road. This includes alerting other riders of road hazards using hands free voice commands and creating a community of fellow riders. The attached camera in the helmet makes it easy to share footage immediately.
Pop Up Experience
The Harley Davidson will showcase the Harley- Davidson Smart Helmet with touring pop up shop events. Participants will experience the the en route guidance via audio/ visual heads up display the helmet offers in an AR ride stimulation.
Creative Solution Print/ Digital
This direct mail piece unravels the story of how the helmet works along with a schematic drawing of the features. The receiver is encouraged to visit the Harley Davidson website for further details on the Harley- Davidson Smart Helmet.